Our Approach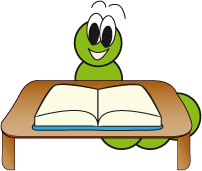 Children need both roots and wings to acquire the ability to learn. For this reason, the BilinGOlinos team would like to support your child with not just their social and emotional learning but also with their cognitive learning. We follow the guiding principle of Maria Montessori, "Help me to do it myself."
For us, it is of great importance to support your child in all their strengths. We achieve this by using positive reinforcement, even if a skill is not fully matured yet. We model crafts, activities and behaviours to your child so they are always able to try their best. This helps them to gradually become more and more independent and confident in themselves and their abilities.
Bilingualism is a very important part of our concept. We use the 'immersion method' whereby the child is taught in both their native language and the target language. The languages are integrated into the classroom through the teachers giving instructions in their own native tongue. In each of our two groups, there is at least one native English teacher as well as German teachers. One teacher speaks one language. This means that the English teachers only speak English to the children and the German teachers only speak German. The students also reinforce bilingualism to each other by serving as language role models and language learners.
We pride ourselves through our promotion of early learning and offer various learning programs in the KiTa. We offer Preschool (based on the American Preschool program), Little Learners (learning program for children aged four and up), German as a second language lessons, science club, choir and age-appropriate sport lessons.
Celebrations and parties are also a part of daily KiTa life. We organize performances, ceremonies, seasonal parties and projects that the children take part in. We have a lot of fun together!